Keep In Touch With Customers: SCAMS
I just received a text message from one of my client today. He sent a text with a copied picture of an invoice he got with his business mail. The Invoice came from a Marketing Service Company which has all the information for my client's website. It has what looks like a valid payment breakdown on the Hosting Fees. It actually looks very professional and my customer/client was smart enough to know this was not an invoice from me. He has been a long time client and we have a great business relationship from the very beginning. Unfortunately some other customers may not have known what invoices a SCAM in this case would have been taken place. I have educated all my customers/clients on the Invoicing and payment procedures. So my advice is to always stay in touch with your customers and inform them with potential scams or security threats. You will be glad knowing your customer has the information they need and maybe share them with others too. I hope this valuable post helps you.
Here is the picture that was sent to me: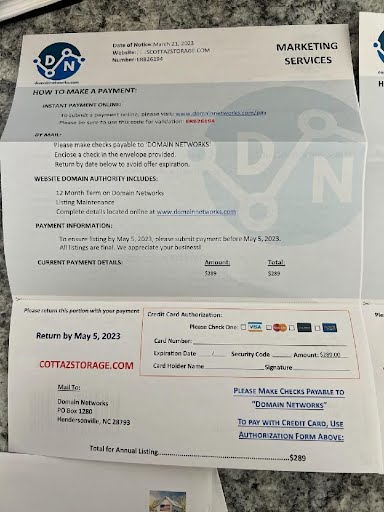 Questions about online services?  Feel free to ask us, we are here to solve your online needs!